About PEGGE BERNECKER...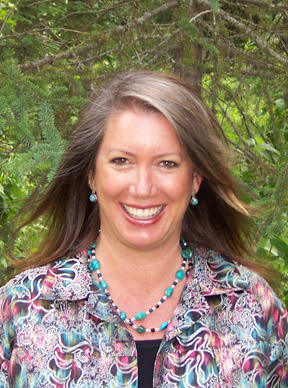 I am a creative woman of gentleness, vitality, and fierce compassion that offers healing presence to others. A spiritual guide, retreat leader, writer, and editor, I delight in accompanioning men and women who seek authenticity and listen to the Spirit individually, in groups, and within organizations.
Published Writing
by Pegge Bernecker or Margaret Bernecker...

A life-long love of gardening, nature, and wonder in the everyday ordinary inspired Your Spiritual Garden: Tending to the Presence of God a six week daily life retreat (St. Anthony Messenger Press, 2006).

A short story, "One Mother's Dream" appears in Chicken Soup for the Christian Soul 2 (Health Communications, 2006) and describes my non-traditional journey of becoming a mother.

College students who seek to connect with meaning and significance motivated, God…Any Time, Any Place: The Many Ways College Students Pray (Ave Maria Press, 2005).

I am the editor and write for Listen: A Seeker's Resource for Spiritual Direction, published quarterly by Spiritual Directors International.

The short stories "Lost and Found" and "Prayer Shawls" are published in Chicken Soup for the Catholic Soul.

I am currently writing two books. One is for leaders of young adult retreats, and the other explores the spirituality of hospitality and generousity. I am beginning a series of reflections about the inner and outer landscapes of nature and wilderness.
Spiritual Direction
I offer spiritual direction in person or via the telephone or skype.
Quite simply, spiritual direction is spiritual care in the form of compassionate listening, discerned action, and embodied presence. My work with Spiritual Directors International as founding Editor of Listen: A Seeker's Resource for Spiritual Direction and as the Media Review Editor for Presence: An International Journal of Spiritual Direction offers me valuable insight into spiritual direction from a global perspective across tradition, within an international learning community. As a supervisor and trainer of spiritual directors I am often awed by how the Spirit calls and draws people into service and deep knowledge of Self.
Campus and Youth Ministry
During the seventeen years I spent in pastoral ministry, most recently as Director of Campus Ministry, I learned the importance of incarnational spirituality: greeting the spirit in daily life, in ordinary and unexpected places and times. While in parish ministry I formed student leaders, led over eighty weekend retreats for teens, young adults and women, designed curriculum, and served on numerous councils and committees. My work at Colorado State University with leadership programs in the Student Leadership and Civic Engagement office broadened my perspectives of inclusiveness, privilege and leadership development.
Foundations
A degree in English and advanced biblical studies through the Denver Catholic Biblical School contribute to my love of learning and expression in literature, poetry and the written language. Discernment of a monastic vocation initiated a profound appreciation and understanding of the contemplative life and movements of the Spirit. When I volunteer as a Restorative Justice facilitator I witness the intersection between healing and forgiveness that occurs when people share their stories and listen to one another. My concern for abused women and children inspired me to become a foster parent, and continues in volunteer presence with people on the margins.
Trauma, Grief, and Loss
On January 24, 2006, our only son Justin died unexpectely by suicide. I am currently listening and discerning how I am being invited to work in new ways with grief, unexpected trauma, suffering and healing, images of God, and young people.
In 2007 my husband, dogs, and I moved to the wildness of the Kenai Peninsula in Alaska from Northern Colorado, USA. My gratitude for the beauty and wildness of creation deepens every day.
—Pegge Bernecker (You might also find my writing published under names of Margaret Bernecker, or my maiden name: Pegge Erkeneff)
"I give you a new commandment: love one another;
you must love one another just as I have loved you." –John 13:34 NJB